Gary L. Baldwin of Newark, Ohio, August 30, 1950 – July 31, 2016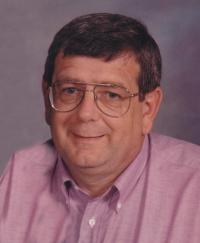 Gary L. Baldwin, 65, of Newark, passed away Sunday morning, July 31, 2016, at Licking Memorial Hospital, in Newark. He was born August 30, 1950, in Johnstown, Pennsylvania, a son of the late James L. and Betty (Civis) Baldwin. He received a Bachelor's Degree in Economics from the University of Pittsburgh at Johnstown and had worked with the YMCA in Frederick and Cumberland Maryland and Oldtown, Maine.
At age 15, he began his career working at the War Memorial Arena in Johnstown, Pennsylvania and had managed the ice arena Wooster, Ohio before becoming the general manager of the Lou & Gib Reese Ice Arena in Newark. Gary's motivation was enriching children through ice sports, teaching sportsmanship and family values. A member of the Newark Rotary, he was always active in various boards and committees throughout his career.
Surviving are his wife, Margaret E. (O'Hara) Baldwin, whom he married August 6, 1994; his children, James Edward Baldwin, Elizabeth Anders, Christopher Gary Baldwin, Nora Anders, Kelly Anders (David Shepherd), Garrett Jonathan Pierce (Leighanne Hilton), Cody Joseph Baldwin; two granddaughters, Zoë Anders and Chyenne Anders and a special friend Bob Servasic.
Family and friends may call from 6pm to 8pm, on Friday, August 5, 2016, at the Brucker-Kishler Funeral Home, 985 N. 21st Street in Newark. Burial will be in Grandview Cemetery in Johnstown, Pennsylvania.
In lieu of flowers, memorial contributions may be made to the Lou & Gib Reece Ice Arena-Future Additions Fund, 936 Sharon Valley Road, Newark, OH 43055.
To sign an online guestbook, please visit www.brucker-kishlerfuneralhome.com.
View Full Notice ? Gary L. Baldwin of Newark, Ohio, August 30, 1950 – July 31, 2016